For over 70 years, Islington Nurseries Ltd. has been committed to providing top quality delivery services to businesses, homeowners, and landscape contractors at affordable prices.
Whether you're a DIY homeowner or a professional looking for a little extra help, we're happy to offer fast and convenient delivery right to your doorstep or job site. We have the vehicles and equipment that make the delivery of bulk or bagged soils, mulches, and aggregates anywhere in Etobicoke, Toronto, Mississauga, and the surrounding areas a breeze. Our flatbed trucks can accommodate small or large orders of natural stone, interlock, retaining walls, and more!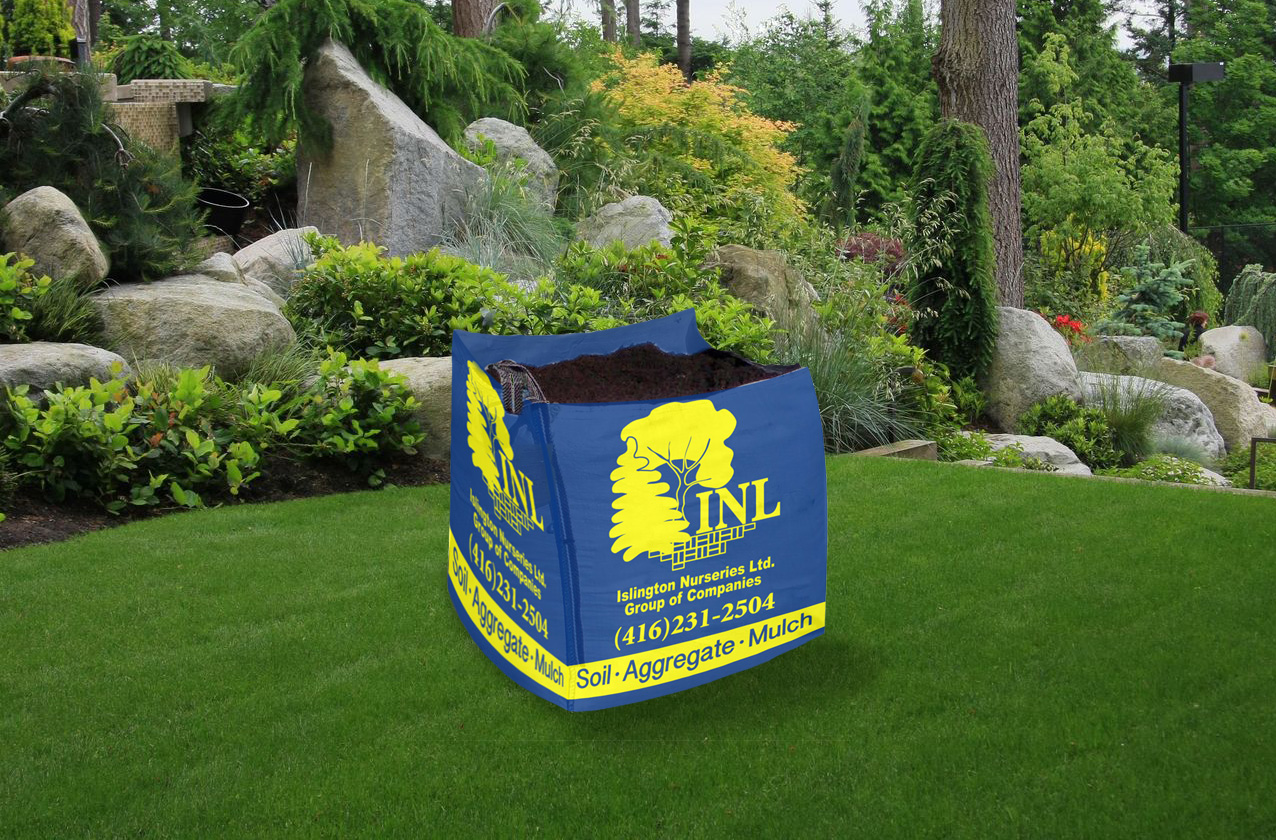 Worried about the mess? We've got you covered!
Islington Nurseries Stone Yard offers clean and contained tote bag delivery for all your bulk landscaping material needs. Simply select tote bag option for any of our bulk materials and we'll drop off your supplies in a convenient no-mess bag that you can close at the top and use when it suits your schedule!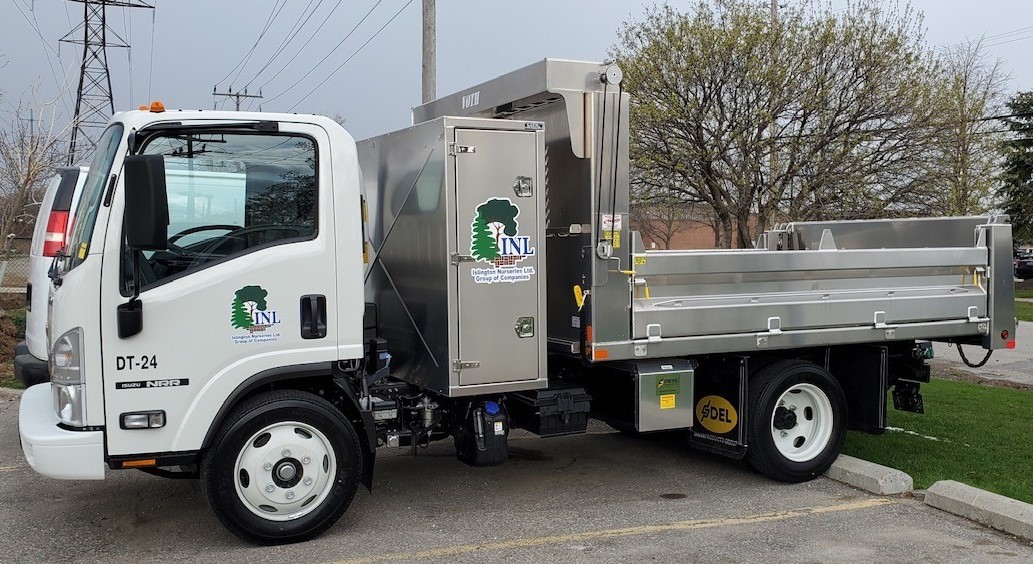 Our "Small" Truck
Length: 20 feet
Width: 10 feet (including mirrors)
Height: 15 feet with box lifted
Capacity: 5 Yards or 5 Tons
Tandem Dump Truck
Length: 30 feet
Width: 10 feet (including mirrors)
Height: 25-30 feet with box lifted
Capacity: 15 Yards or 15 Tons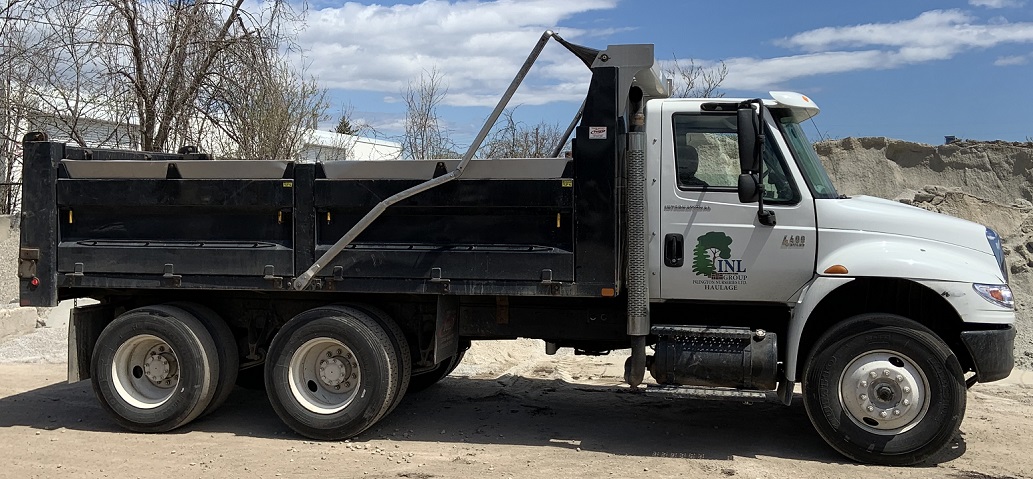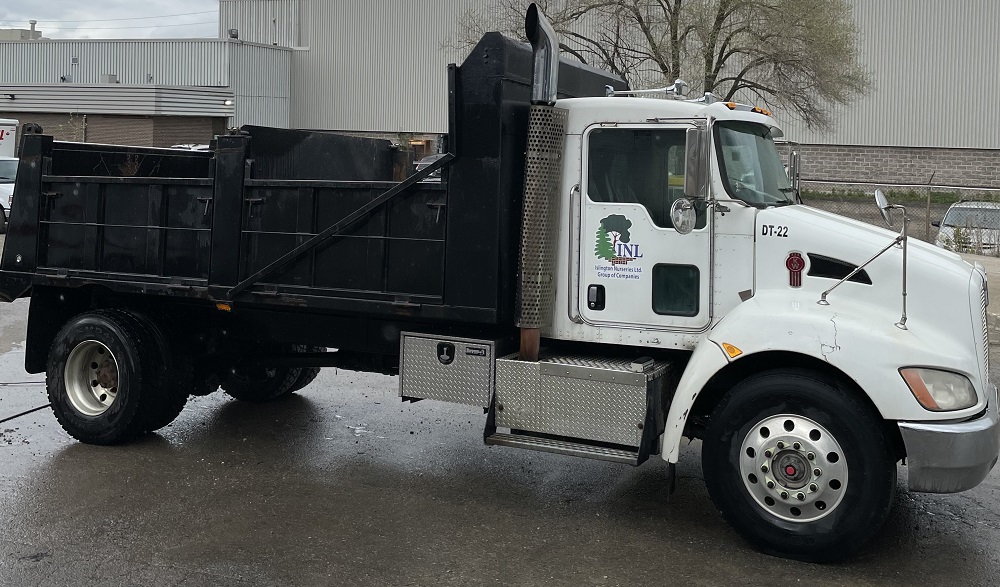 Split Truck
Length: 25 feet
Width: 10 feet (including mirrors)
Height: 25-30 feet with box lifted
Capacity: 10 Yards or 10 Tons
Split Load Capacity: 5 Yards or 5 Tons in each compartment
Flat Bed Truck
Capacity: 12 Skids or 12 Tote Bags
Products will be offloaded on skids or in tote bags using a Moffett (forklift)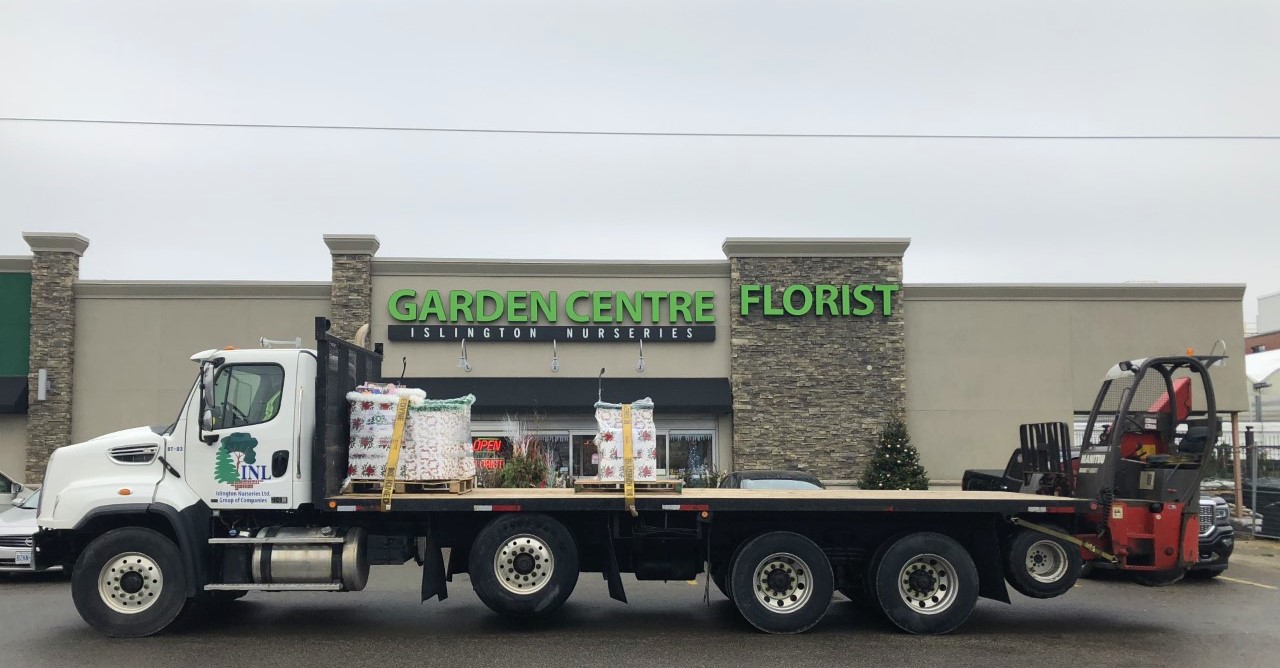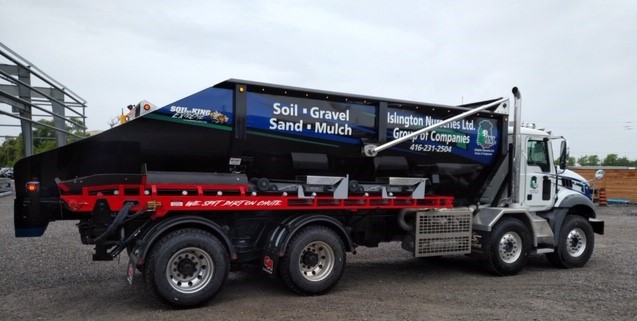 Slinger Truck
Capacity: 20 to 22 Yards or Tons
Can be used to "sling" or place stone, sand, mulch, soil, dirt, and moe into precise positions and hard to reach areas
Tractor Trailer
Skid Capacity: approximately 28
Weight Capacity: 85,000lbs with Moffett
Used to ship and offload materials to large-scale construction projects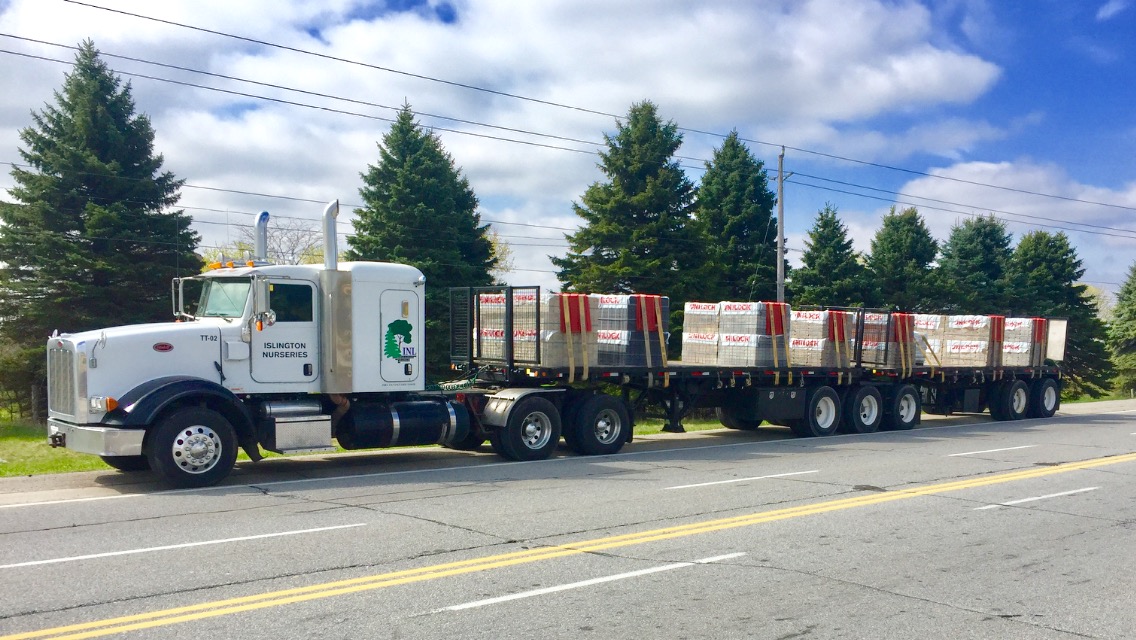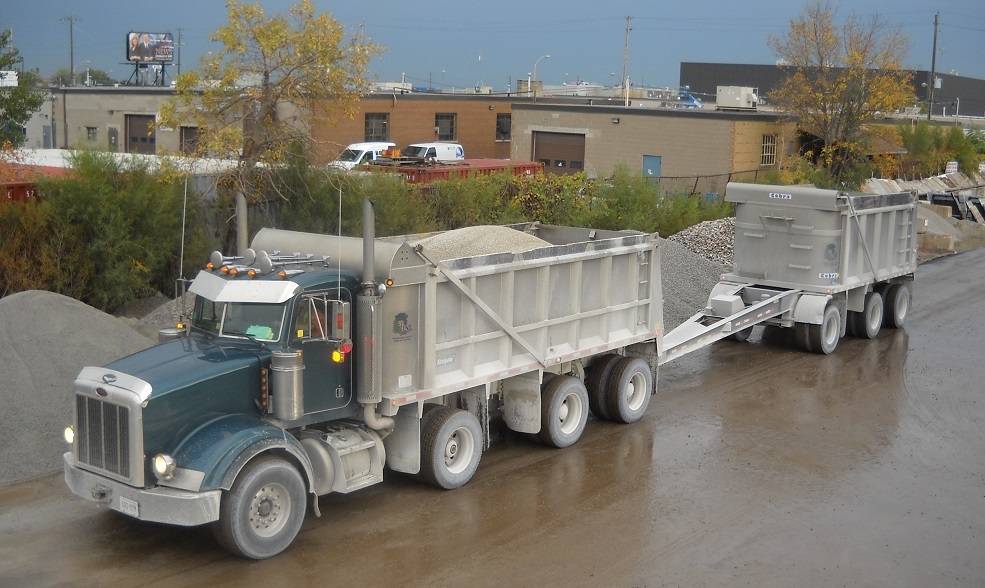 Tri-Axle Dump with Pup Trailer
Capacity: 40 Yards or 40 Tons
Used to ship large orders of bulk materials to construction projects. Minimum space requirements apply.
Looking For Something Else?
Please feel free to reach out to us and we'll be happy to assist you.

Contact Us